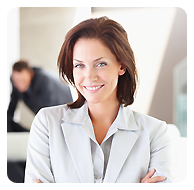 Hansa FinCon OY
We provide tailor-made advisory services to High Net Worth Individuals, Ultra High Net Worth Individuals, Family Offices, Private Banks, Asset Managers and Private Wealth Services Community worldwide.

We have market expertise in Private Wealth Services in Emerging Markets such as Russia, Ukraine, Belorussia, Kazakhstan, Azerbaijan, Estonia, Latvia, Morocco and Mexica. One of our core competencies is wealth protection and preservation.

For the last 10 years we organized a number of unique professional events for financial and investment industry professionals with an unrivaled opportunity to meet industry peers, potential clients and being informed.